We are fathers, sons, brothers, nephews, cousins. We are a family business born from the desire for revenge of a generation that, having emerged from the depression of the Second World War, had lost everything.
EUROSYSTEMS SPA was founded in 1973 in Luzzara, a coastal village in the Po Valley, where generations of peasants and small farmers have left the land the indelible signs of fatigue, hunger, perseverance.
After the Second World War, many of what were the factories of the time, producing weapons and military vehicles, were closed and abandoned. The engineers, the mechanics, the employees of these companies flowed into the Po Valley and contributed to the development of many small businesses that in the years of the "Italian miracle" became industry leaders in international markets.
It is here, on the banks of the Po river, that Carlo Bovi together with his brothers Aldo and Giorgio and the partners of the company BIEFFE Ilio and Gianni Ferrari, founded in 1973 what is now one of the last small independent bulwarks of artisanal and industrial production in the sector of gardening and horticulture made in Italy.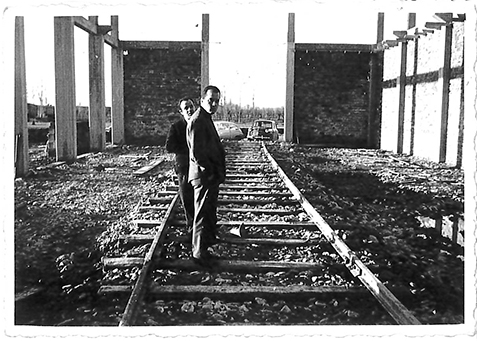 Anno 1973
Nasce EUROSYSTEMS S.P.A i cui soci fondatori furono i fratelli Carlo, Aldo, Giorgio Bovi, Ilio e Gianni Ferrari.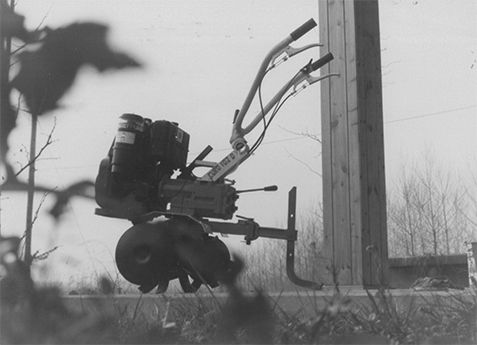 Anno 1974
Sul mercato viene lanciato il primo modello di motozappa professionale, la EURO 102, ancora oggi commercializzata in più di 40 paesi al mondo.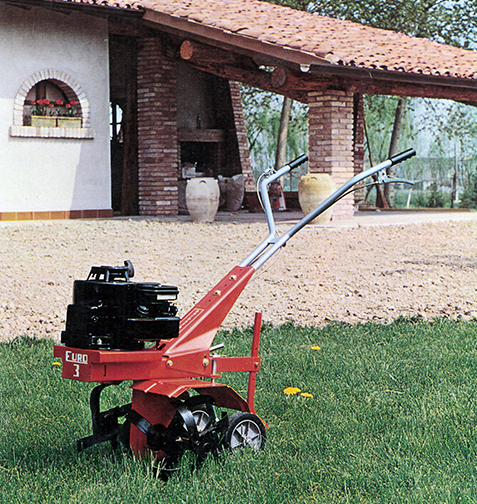 Anno 1976
Viene lanciata EURO 3, la prima motozappa con piede in lamiera saldata, vite senza fine in bagno d'olio e trasmissione a cinghia. Questa innovazione, dapprima percepita come problematica, si afferma ben presto come standard di settore nel mercato hobbistico e semiprofessionale.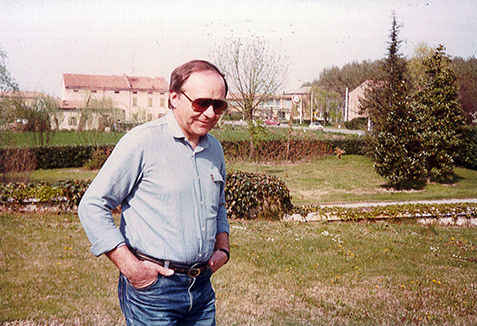 Anno 1982
Ilio e Gianni Ferrari lasciano EUROSYSTEMS, Gianni creerà nel 1989 la Gianni Ferrari s.r.l.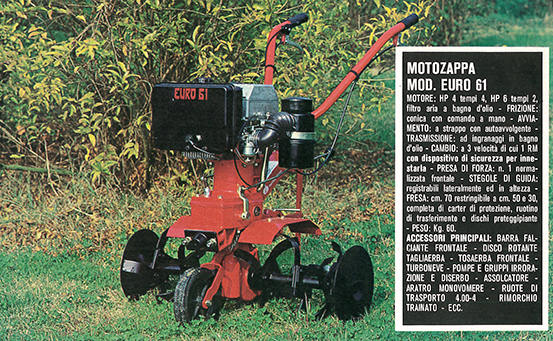 Anno 1983
Viene lanciato il modello EURO 61, il primo motocoltivatore multi-attrezzo di EUROSYSTEMS, questo prodotto sarà un punto di svolta nel modo di pensare dell'azienda e si evolverà successivamente nelle versioni P55, P70 e P130.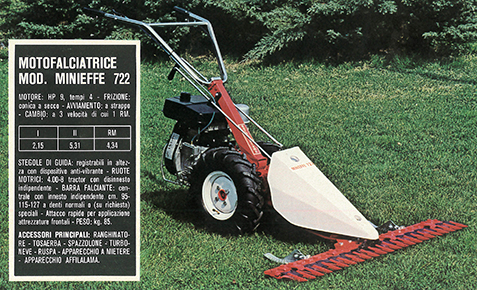 Anno 1985
Nasce MINIEFFE, motofalciatrice multi-attrezzo hobbistica che rappresenta ancora oggi uno dei prodotti di punta della gamma EUROSYSTEMS.

Anno 1986
Inizia la collaborazione come fornitori di AL-KO alla quale EUROSYSTEMS vende motozappe e motofalciatrici customizzate.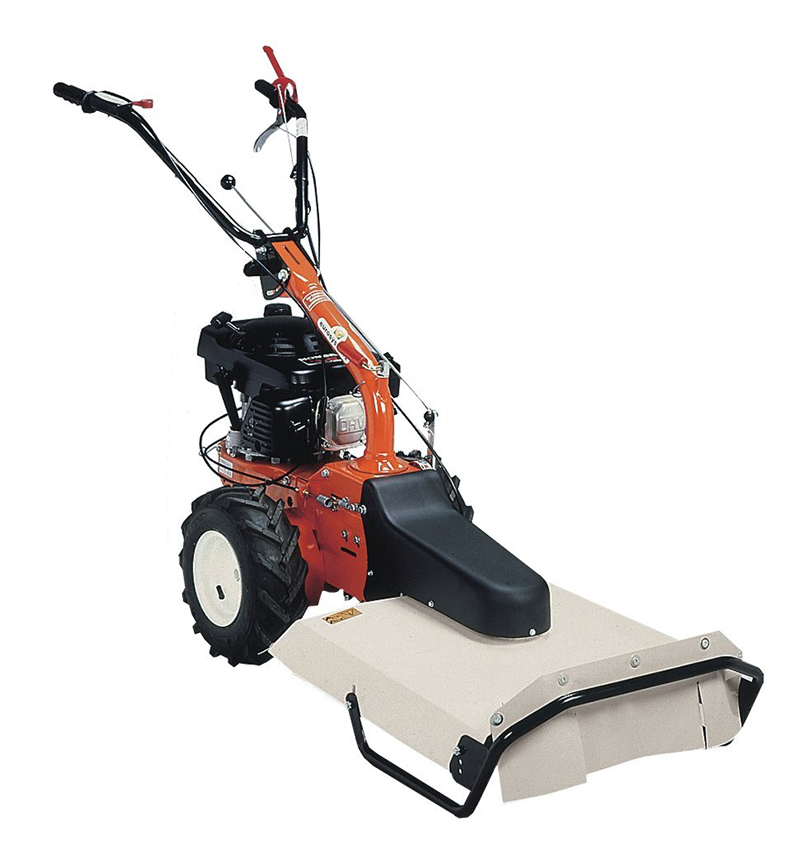 Anno 1993
Viene lanciato sul mercato il primo modello di P55, macchina multi-funzione alla quale è possibile collegare ben più di 10 diversi tipi di accessorio che comprendono, tra gli altri, accessori per il taglio e pulizia dell'erba (barre falcianti, piatti falcia tutto), per la pulizia stradale (spazzole, lame neve), per la lavorazione della terra (frese, aratri), per l'irrorazione (pompe sprayer) e per il trasporto (carriole).

Anno 1994
Inizia la collaborazione come fornitori di GGP alla quale EUROSYSTEMS vende motozappe e motofalciatrici customizzate.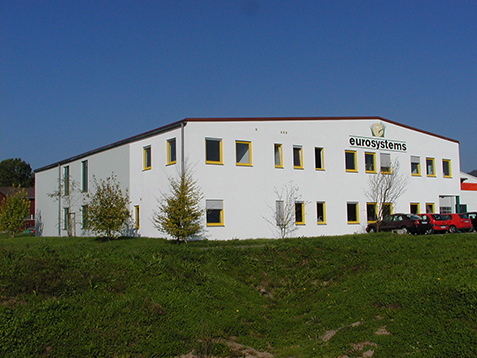 Anno 1997
Viene costituita EUROSYSTEMS DE con sede a Rudersberg (Germania).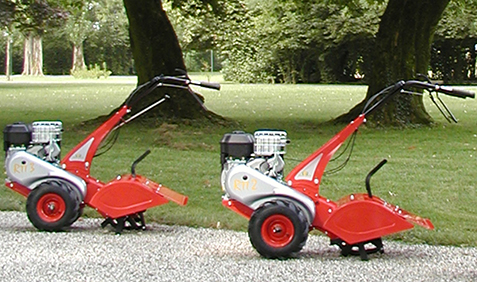 Anno 2001
Viene lanciata la gamma motocoltivatori hobbistici e semiprofessionali (RTT) con trasmissione a cinghia.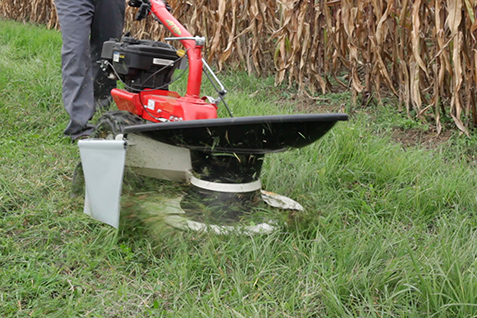 Anno 2009
Viene lanciato sul mercato il modello P70, uno dei modelli di maggior successo della gamma EUROSYSTEMS; questa macchina semiprofessionale è l'evoluzione naturale di P55 e presenta un maggior numero di accessori che è destinato a crescere anno dopo anno.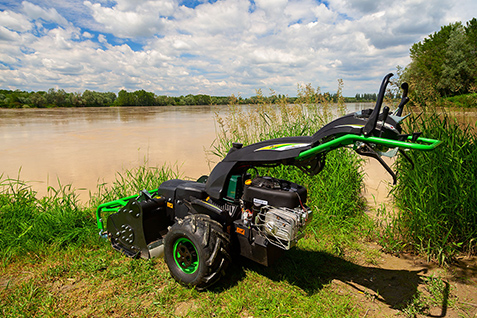 Anno 2017
Viene commercializzato P130, macchina professionale idrostatica dedicata ai lavori più duri e difficili in situazioni e terreni a forte pendenza. P130 è rivoluzionaria nel suo genere ed è forse l'unica macchina sul mercato con un sistema di cambio accessorio rapido-5sec. Questo sistema rende la polifunzionalità di questa macchina un vantaggio competitivo rivoluzionario.